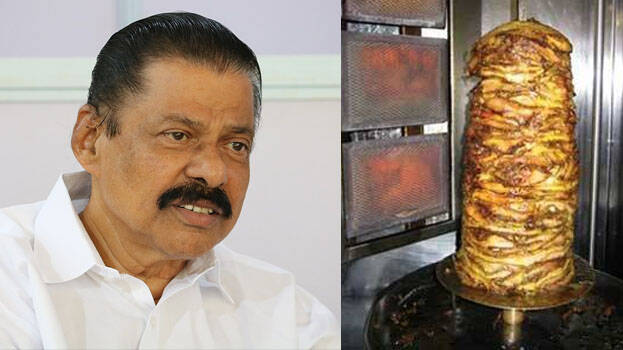 THIRUVANANTHAPURAM: A state-wide inspection will be conducted in the wake of the death of a girl due to food poisoning in Kasargod, said Minister M V Govindan. There have already been food sales violating laws. Strict action will be taken against it. Necessary measures will be taken to ensure the provision of quality food, said the minister.
Meantime, the number of people, who have sought treatment for food poisoning, has rose to 31 in Cheruvathur, Kasargod. The minister visited the children who are undergoing treatment for food poisoning at the Kanhangad district hospital. Lately, 16-year-old Devananda, a native of Karivellur, Kannur had died due to food poisoning. The people who ate shawarma at Ideal Food Point in Chervathur, last Friday have suffered food poisoning. According to primary conclusion, the stale mayonnaise in the shawarma had caused the food poisoning. Devananda, who was admitted to the hospital in a critical condition, had died on Sunday afternoon.
According to the food safety department, Ideal Food Point is a restaurant that operates without a food safety license. Following the controversy, the cool bar has been shut and sealed. Inspection will also be conducted in the shops in nearby areas, said panchayat president C Prameela. The district collector has been directed to investigate the matter and submit a report. ADM A K Ramendran has been entrusted with the probe.