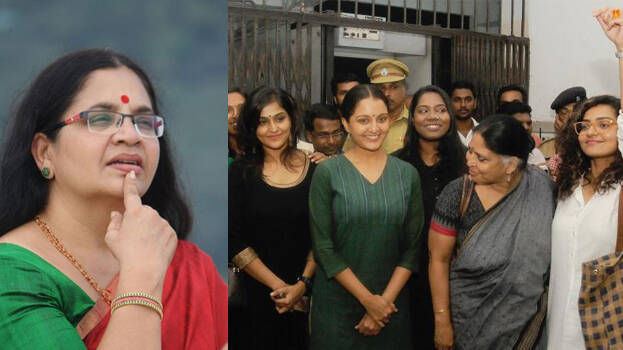 THIRUVANANTHAPURAM: Actress and dubbing artist Bhagyalakshmi has responded to the Hema committee report controversy. "I cannot understand why the Women in Cinema Collective (WCC) had asked the minister not to release the Hema committee report", she said. If the report is released, then the complainant herself will be on the defensive, she added.
When the report comes out, a lot of faces will be disfigured. However, it will be temporary depending on the attitude of the society, Bhagyalakshmi said. Earlier, the state Law Minister had revealed that the WCC had demanded not to release the Hema committee report.
Soon after, the organization shared the complete text of the letter submitted to the minister on Facebook. The public needs to know the basis on which these recommendations have been made, WCC said in the letter.