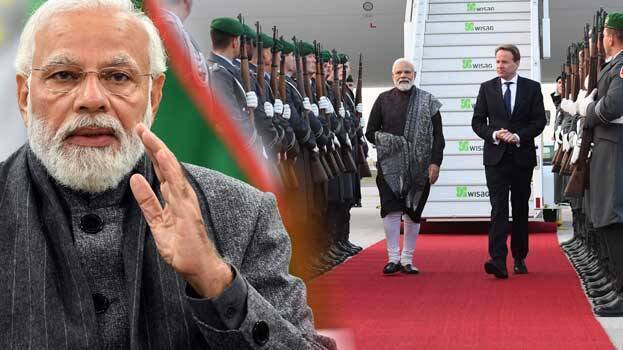 BERLIN: World nations have remained keen on Indian Prime Minister Narendra Modi' Europe trip, which began last day, to figure out what will be India's stance in the Russia-Ukraine war. India has been calling for peace since the very beginning of the war, but did not take a harsh stand against Russia, unlike western nations. In addition, we had even begun importing crude oil from Russia in large quantities. India also abstained from voting against Russia in the UN resolutions. All this gave the world an impression that India was taking a pro-Russia stance. However, Prime Minister Modi's statement from the European soil has brought an end to all such preconceptions.
There will be no winner in the war between Ukraine and Russia, Modi stated while addressing a joint press event with German Chancellor Olaf Scholz in Berlin. "We discussed the war in Ukraine. We believe that there will be no winning party in this war, everyone will suffer. That is why we are in favour of peace and appeal to end the war", he said.
"Due to the disturbance caused by the Ukraine crisis, oil prices are sky rocketing, there is a shortage of food grains and fertilizers as a result of which every family in the world has been burden. The effect of this on developing and poor countries will be much more", he said.
"From the very beginning of the Ukrainian crisis, we called for an immediate ceasefire, insisting that dialogue is the only way to resolve the dispute. As far as India's position on Ukraine is concerned, it has been amplified, made clear, enunciated in great detail in multiple fora. One, we've always maintained that there should be cessation of hostilities in Ukraine, and two, the path to the resolution goes through diplomacy and dialogue", he said. Meantime, Russia has violated the UN charter by invading Ukraine, opined German Chancellor Olaf Scholz.
As part of his three-day Europe visit, Modi arrived in Germany last day. He visited Germany on the first day and will return after visiting Denmark and France. German Chancellor Olaf Scholz said that Modi was also invited for the G7 summit in Germany.