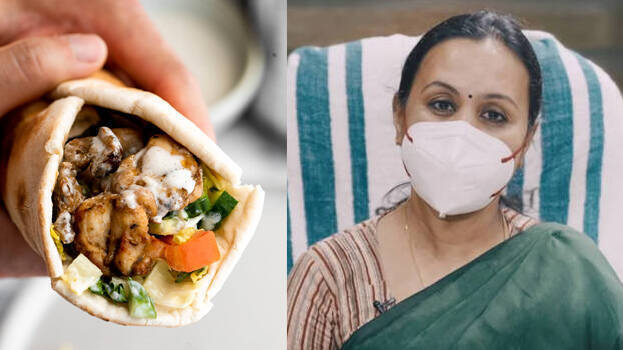 THIRUVANANTHAPURAM: Health Minister Veena George said the state will increase checking across the country to ensure food security. It has also been decided to implement special criteria for the preparation of these following the rise of health problems after eating shawarma.
The food safety commissioner has been directed to submit proposals in this regard. Stale meat, half-cooked meat, and poor hygiene can all lead to a variety of health problems. It was in this context that they decided to conduct the raids.

District level mobile labs have been set up for food safety testing. The public can also use this system. Shops operating without a license will be inspected on a district basis and closed. She said action would be taken against shopkeepers who do not follow the directions of the health department.

4888 kilograms of stale fish were seized in the state through Operation Matsya. Tests are underway to find out which chemicals are added to these.

The probe was extended to the state on Sunday after a girl from Kasargod died after eating shawarma. More than thirty people who ate shawarma from the same coolbar are under treatment.