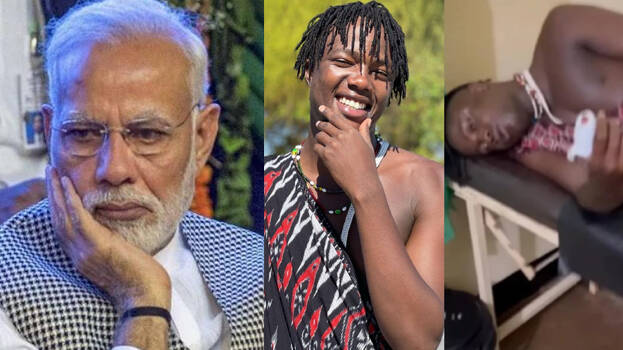 DODOMA: Tanzanian Tik Tok star Kili Paul was attacked by a group of unidentified individuals the other day. Kili said on social media that he was beaten by five unidentified men using sticks and clubs.
"I got 5 stitches and I was beaten by sticks and clubs. Thank god I was able to defend myself. After beating two people they ran away. However, I was already injured. Pray for me (sic). This is scary," he said.
All the videos, posted by Kili Paul with her sister Neema, have gone viral on social media. The Indian High Commission in Tanzania had honoured him last February. Prime Minister Narendra Modi had also praised Paul. Paul has more than 3.5 million followers on Instagram.