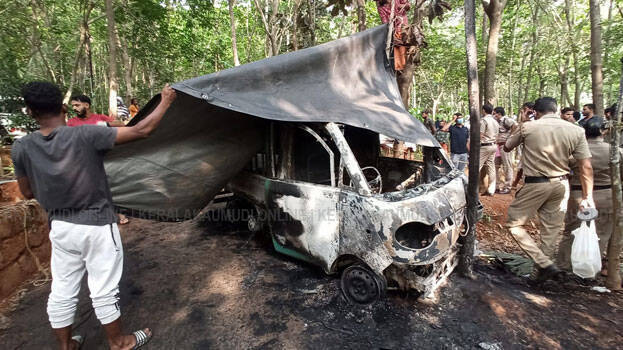 MALAPPURAM: Police said the blast in the goods auto that killed three people at Thondiparambil near Perinthalmanna was a planned one. Police believe that Muhammad carried out the blast after making his wife and children sit in the explosives-laden goods. There were two explosions. The vehicle has been completely destroyed. Muhammad, his wife Jasmine and their child were killed in the blast. Another five-year-old boy is under treatment for serious injuries.
The incident happened at around 12 noon. Muhammad was working in Kasargod. As there were problems between him and his wife they were estranged for quite some time. He came in the pretext of taking his wife and children home and called them to a nearby rubber plantation. He had earlier loaded explosives in his vehicle with the aim of killing them.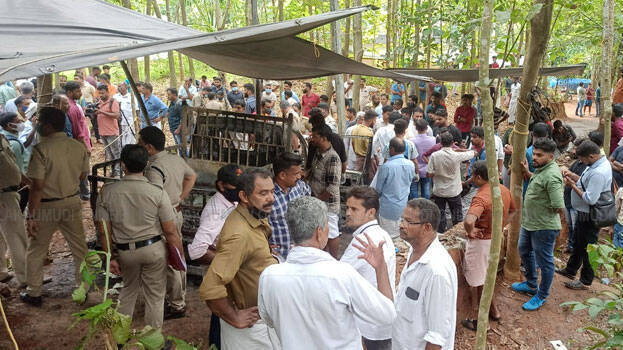 As soon as his wife and children got into the vehicle, he locked the door and set it on fire. When his body caught fire following the blast, he jumped into a nearby well, but his life could not be saved. One of Jasmine's sisters, who saw him setting afire pulled one child out of the vehicle. This child is presently undergoing treatment.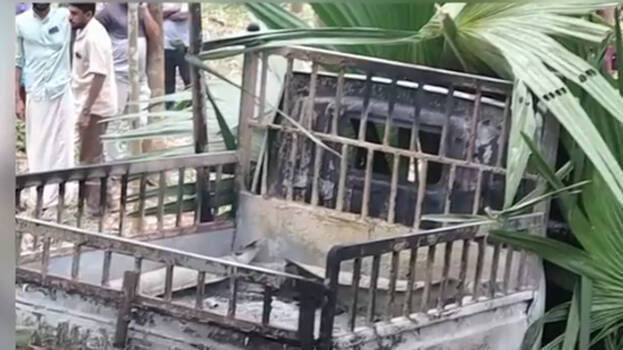 The locals said the vehicle caught fire with a loud sound. When they tried to douse the flames by pouring water, there was another explosion soon. With this they retreated in fear. Then the fire force arrived and extinguished the flames. The vehicle burnt for half an hour. It is reported that Mohammad is an accused in a POCSO case.