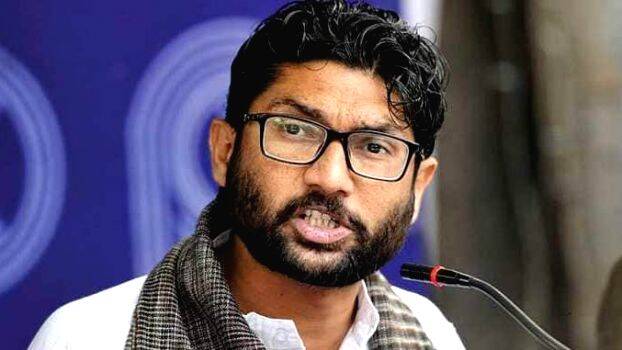 NEW DELHI: Ten people, including Gujarat MLA Jignesh Mevani and NCP leader Reshma Patel, have been sentenced to three months in jail and fined Rs 1,000 each for carrying out rallies without permission.
"It is not a crime to carry out a rally, but it is a crime to carry out a rally without permission. Disobedience can never be tolerated," Mehsana Additional Chief Judicial Magistrate J.A. Parmar clarified in the verdict.
Mevani and his associates led an 'Azadi Kooch' from Mehsana to Dhanera of the neighbouring Banaskantha district in 2017. In 2017, the Mehsana police registered a case of unlawful assembly against Mevani and others under Section 143 of the Indian Penal Code. 12 people were named on the charge sheet. Kanhaiya Kumar, now a Congress leader and a student leader at JNU, was also named an accused in the case. The court had ordered a special hearing of Kanhaiya Kumar who did not appear in the case. One of the accused died during the trial.