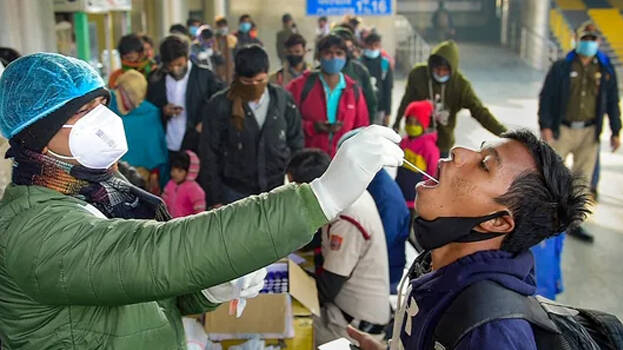 NEW DELHI: The number of Covid patients in the country is on the rise again. In the last 24 hours, 3,805 people have been diagnosed with the virus. According to the Union Ministry of Health, there has been a 7.3 per cent increase in Covid cases compared to yesterday.
So far 4,30,98,743 people have been diagnosed with the disease in the country. There are currently 20,303 active cases. In 24 hours, 3,168 people had fresh recoveries. The recovery rate in the country is 98.74 per cent. Twenty-two more people died, bringing the total death toll to 5,24,024.
The situation is worst in Delhi. 1,656 Covid cases have been reported in the nation's capital in 24 hours. Haryana is next with 582 cases. In Kerala, 400 cases were reported, in Uttar Pradesh 320 cases and in Maharashtra 205 cases.