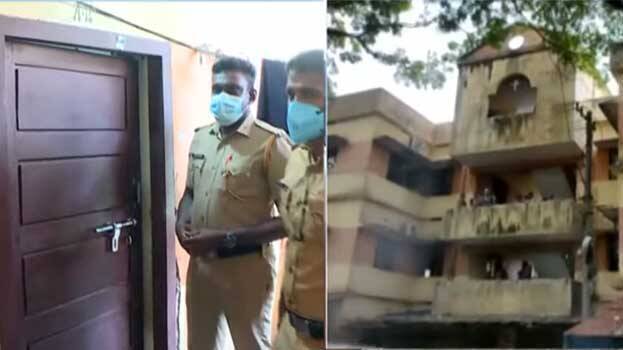 ALAPPUZHA: Sister of the woman, who committed suicide after killing her children at the police quarters, has come forward with a crucial revelation. Najila, wife of civil police officer Raneez working at the police aid post at Alappuzha Medical College at Vandanam, son LKG student Tippu Sultan aged 5 and daughter Malala of 18 months were found dead.

Nafla, sister of Najila, told a private channel that Raneez is responsible for the death of the three. He had mentally and physically assaulted her sister. He did not allow her to talk to her relatives. He used to assault her when questioned his illicit affair. There were fights between the two in the name of Whatsapp chats, revealed Nafla.

There were regular fights between the two, he used to assault his wife, his colleagues said. His relatives had intervened and had solved an issue at the office of the district police chief. However, the assault continued after that.

The three were found dead yesterday. Malala was drowned in a bucket of water, Tippu Sultan was strangled to death using a pillow and Najila was found hanging from a ceiling fan.