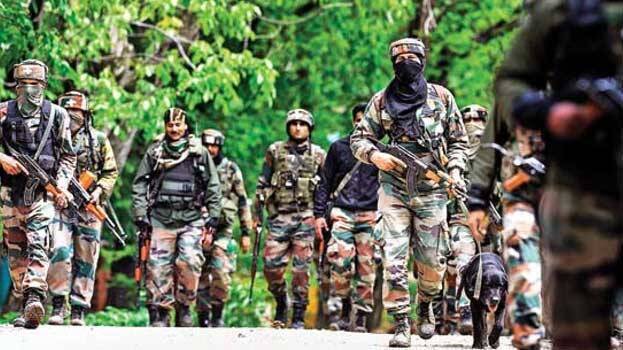 COLOMBO: Amid the ongoing popular protests and harsh economic crisis in Sri Lanka, the Indian High Commission has categorically denied media reports about New Delhi sending its troops to Colombo, stating that the country is fully supportive of Sri Lanka's democracy, stability and economic recovery.
The spokesperson of the Ministry of External Affairs of India clearly stated on Tuesday that India is fully supportive of Sri Lanka's democracy, stability and economic recovery. However, India has denied rumours circulating in sections of media and social media that certain Sri Lankan political persons including former Prime Minister Mahinda Rajapaksa and their families have fled to India. Such speculations are fake and blatantly false, said the Indian High Commission.
Mahinda Rajapaksa has resigned as the nation's people, who were fed up of the severe economic crisis and restrictions, took to streets in popular protests.
Rajapaksa had tried his best to stay in power but, was forced to give up power as his attempt to suppress protestors, who surrounded his official residence, failed miserably. By then the situation had completely gone out of control. Eight people, including an MP, were killed and at least 250 were injured in the riots that took place in various places, including Colombo. The houses and establishments of ruling party members and government buildings were under attacks. Rajapaksa's residence was also targeted by anti-government activists. Protesters set fire to Mahinda's ancestral home in Hambantota and his residence in Kurunegala City. The official residences of four MPs, two mayors and former Minister Johnston Fernando were burnt down. Students assaulted ruling MPs of the ruling party. The party offices were also set on fire.
Meantime, Rajapaksa and family are reportedly hiding at a Naval Base in Trincomalee. The news has not been confirmed yet. The former prime minister and his family were airlifted to the naval base by helicopter. The army airlifted Rajapaksa and his family to the military base after the protesters surrounded the Prime Minister's official residence in Colombo.
Sri Lanka is facing the worst economic crisis, the country has ever seen, since gaining independence from the British. The protesters have decided to go ahead with the protest until Mahinda Rajapaksa's younger brother and Sri Lankan President Gotabaya Rajapaksa resigns from his post.
The fall of revenue from the tourism sector coupled with Chinese debts had hit Sri Lanka's economy quite hard. The government's decision to devalue Sri Lankan currency by 36 percent, in order to resolve the crisis, resulted in hyper-inflation. The price of essential commodities including, food items, fuels, LPG and medicines, rocketed and became scarce. The prices of rice and milk quadrupled. Exams were postponed due to the scarcity of papers. The country fell into darkness as power plants were shut down. All these led to riots in the island and the resignation of Mahinda Rajapaksa.