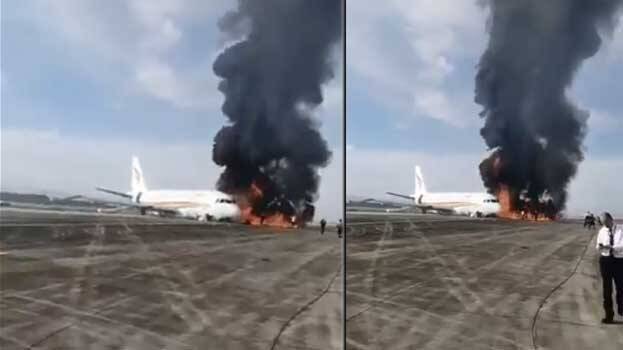 BEIJING: A Chinese airliner veered off runway on take-off and caught fire in the southwestern city of Chongqing in China. The incident took place on Thursday morning.
Following which, the airport closed one of its runway and issued warnings to the airmen. The runway is currently scheduled to reopen at 4 pm.
Tibet Airlines A319 from Chongqing to Nyingchi had met with the accident during take-off this morning. All 113 passengers and nine crew have been safely evacuated.
40 passengers, who sustained injuries, have been admitted to a hospital, said the officials. Investigation has begun into the incident.