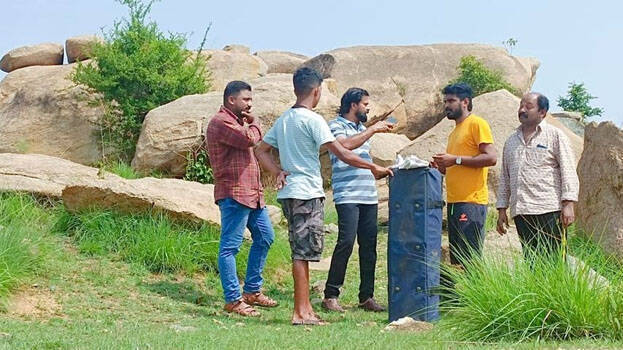 THAIPONG: Goons harassed filmmakers amid a Malayalam movie's shooting in Thailand. Some people in the area harassed us demanding money. Following which, we gave them some money. However, the harassment continued said, director Linju Esthappan.
The goons had constantly interrupted the shooting of the film 'Action 22', based on a real-life incident of rescuing children, who were trapped inside a cave in Thailand in 2018. The shooting took place in Thaipong, with the approval of the country's government.
Some of the locals had even scratched the paint on the expensive cars, rented for shoot, using stones. Following which, a complaint was launched with the police. The shooting was resumed after police' intervention but, was halted due to rains, said Linju Esthappan.
As the incident took place in Thailand, the team had decided to shoot the film in the same village there itself. However, following the attacks, producer Chandran Thikkodi has decided to restart shooting at Ramoji Film City in Hyderabad. Tamil actor Bharat, Shabareesh Varma, Irshad, Lalu Alex and Kalesh from 'Hridayam' plays lead roles in the movie.