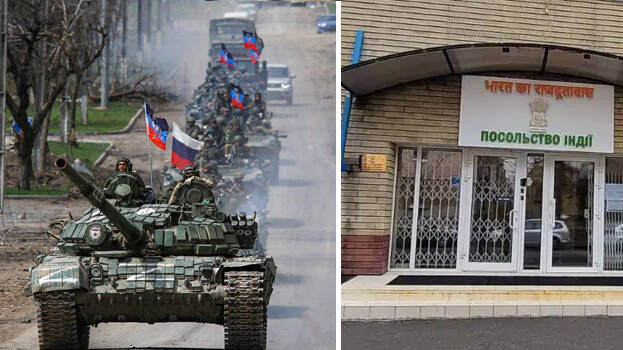 KYIV: For the first time since the Russian invasion, the Indian Embassy has resumed operations in the Ukrainian capital, Kyiv. The Indian Ministry of External Affairs announced it in a press release. The government has announced that the Indian Embassy in Kyiv will resume operations from May 17.
The Indian embassy is returning to Ukraine after several countries began reopening their embassies in Ukraine. Although the embassy was active during the war, it was based in Warsaw, the capital of Poland. The Ukrainian embassy was temporarily relocated from Kyiv to Warsaw on March 13.
During the Russia-Ukraine war, embassy officials were able to repatriate more than 20,000 Indians safely. Operation Ganga, launched on February 26, deported Indians stranded in Ukraine, including Malayalees, led by the embassy.