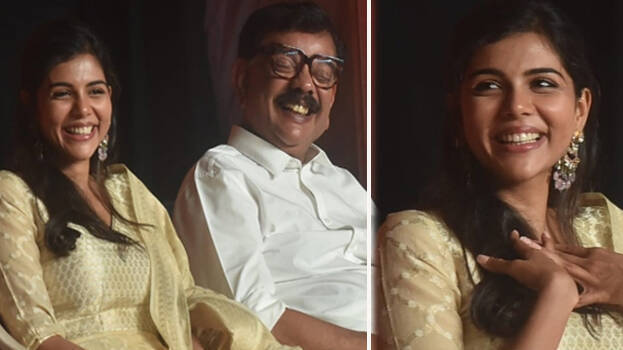 Director Priyardarshan and his daughter Kalyani Priyardarshan are happy to have shared a public stage for the first time. Both of them took part in the inaugural ceremony of the Sangeetolsavam at Seetha Ramaswamy Temple in Punkunnam, Thrissur.
"I have never thought that my daughter will sit with me in a stage like this. I never thought that she will act in movies. I'm happy to have shared the stage with her here.
Ammu, who went to study architecture in the US, returned after completing it. To my surprise, she asked me if she can act in a Nagarjuna movie.
That day, I called all the gods before letting her do it. If she fails, it will pain her more than me. But, she did it well. There is nothing greater than a father sharing the stage with his daughter", Priyadarshan said.