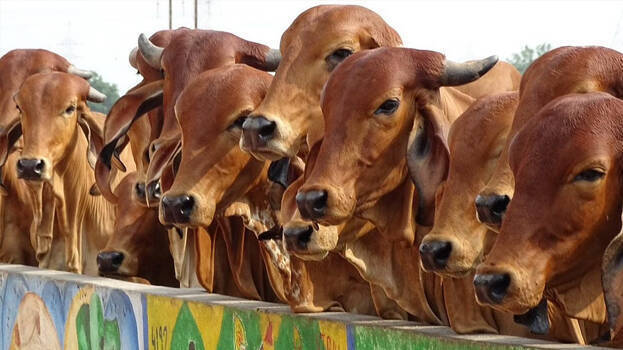 LUCKNOW: Sprinkling cow urine will remove obstacles in the house, said Uttar Pradesh minister Dharampal Singh. "Goddess resides in the urine of cow. Sprinkling it in the house removes vastu defects or any other obstacles", he said.
The minister made the statement at a press conference in Fatehpur. He also stated that Goddess Lakshmi resides in cow urine. Dharampal Singh holds a doctorate in Philosophy.
Meantime, he also said that the government is constantly striving for the improvement of cow shelters and that the problems will be resolved soon. The minister's response came in the wake of the controversy over the plight of cows in the shelters.