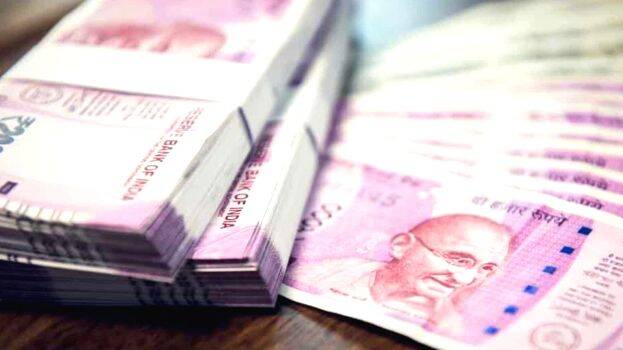 THIRUVANANTHAPURAM: Despite the Centre's temporary approval to borrow Rs 5,000 crore subject to conditions, Kerala is still reeling from the crisis. The government has decided to borrow Rs 4,000 crore twice a month from Rs 5,000 crore to pay salaries and pensions. The Centre is adamant that the loans taken by Kerala in the name of KIIFB and Kerala Service Social Security Pension Limited should be included in the public debt. However, Kerala justifies its action by pointing out that the Centre, which takes loans in the name of National Highways Authority and FCI, does not include them in public debt. Unwilling to accept this, the Centre denied permission to take loans in the new financial year.
Later, permission was given to take a loan of Rs 5,000 crore, subject to conditions. Inconsistencies in loans and expenses incurred in the previous year should be reasonably explained on the basis of documents and evidence.
Earlier, it was clear that there will be a shortfall of about Rs 12,000 crore this year in the amount from the Centre in various items. In addition to the stopping of GST compensation, there is a reduction in assistance and planning grants to cover the deficit.
The state government hoped to overcome the crisis by taking out more loans. That path is closed. The decision to borrow Rs 1,000 crore in April, Rs 5,000 crore in May and Rs 3,000 crore in June is not possible in the current scenario.
Immediate action
Costs will be cut
Salary will be rearranged
Inconsistent income and expenditure
85867 crore: State tax and non-tax revenue
2.28 lakh crore: Total expenditure
55198 crore: Required for loan repayment only
48230 crore: Provided by the Centre in various categories
32435 crore: Loan limit
Outstanding loan liability
1930 crore: Loan taken through KIIFB
6843 crore: Loan taken via Kerala Social Security Pension Limited
63000 crore: Loans required for projects sanctioned by KIIFB
Development project will be stalled
If the Center includes the projects sanctioned including the Rs 63,000 crore sanctioned by KIIFB in the public debt, the loan would be beyond the limit. With this, development projects will not get money.
Fourth in the debt trap
(In proportion to gross income)
1. Punjab ................... 53.3%
2. Rajasthan ............... 39.8%
3. West Bengal ......... 38.8%
4.Kerala ......................... 38.3%
5.Andhra Pradesh .......... 32.4%