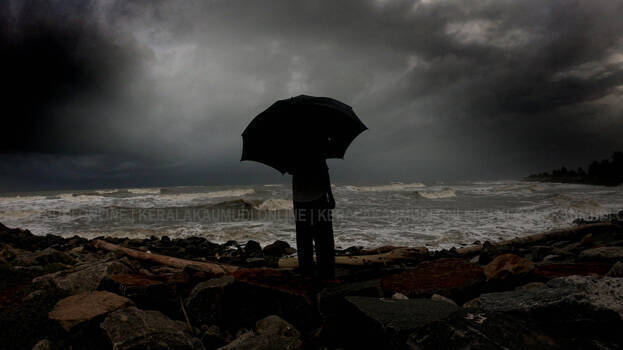 THIRUVANANTHAURAM: Widespread rains have lashed the state today. There are reports of waterlogging and extensive damages in many places. With heavy rains in the capital, two shutters of Aruvikkara dam have been raised. The district administration have informed locals to be vigilant.
Information has obtained that Meera Sahib, Anwar and Mohammad Haneefa, fishermen who went missing from Vizhinjam, are safe in Thengapattanam in Tamil Nadu. The coast guard rescued them and brought them to Thengapattanam. There is a possibility of strong winds and mudslides in the state.
People have been evacuated due to the risk of landslides and flash floods in Bonacaud, Thiruvananthapuram. Trees uprooted in strong winds at Perumbavoor. There is waterlogging in many roads in Thrikkakara, where the by-polls are being held. But despite the rain, the candidates are campaigning.
Twenty houses in Aluva have been flooded. Central and southern Kerala received heavy rainfall. A tree uprooted at the Koottumadam temple. A house was partially damaged when a tree fell at Karthikappally in Alappuzha. People are being evacuated from landslide prone areas.
Various district administrations have been directed to open control rooms to control the rains. You can call toll free number 1077 24 hours a day. Collectors were also advised to start camps.
In the wake of warning of heavy rains, DGP Anil Kant issued alert to all district police chiefs. Directed to set up control rooms be set up in every district to deal with emergencies.
Disaster management teams at all police stations were instructed to be ready for emergencies. District Police Chiefs will be in constant touch with the district collectors and the district level disaster management committee.
The Armed Police Battalion has appointed ADGP K Padma Kumar as the nodal officer in charge of police deployment and ADGP Vijay Sakhare as the nodal officer for disaster management. Meantime, the Central Meteorological Department has warned of isolated showers in all districts across the state in the next three hours.