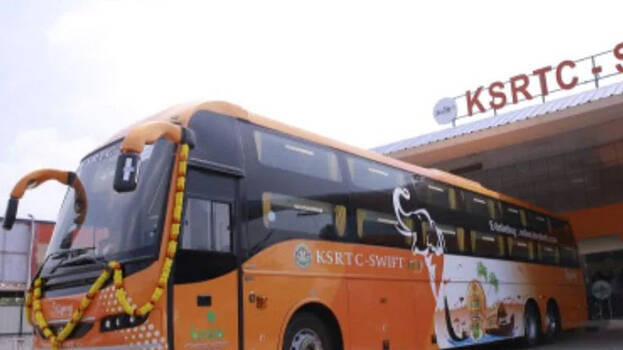 THIRUVANANTHAURAM: News were circulating on social media that the KSRTC Swift bus to Mookambika lost its way and landed up in Goa. It was reported that the bus, which left Thiruvananthapuram last Sunday, lost its way and reached Goa.
The KSRTC has now come forward with an official explanation on it. The authorities said the vigilance has found that the news against Swift is false and that the service was not diverted to Goa.
'Presently Swift is not operating service to Mookambika from Thiruvananthapuram. Swift's air deluxe buses ply to Kollur from Ernakulam and Kottarakkara. An inquiry was ordered based on the news circulated.
In the investigation conducted by the vigilance officer, information was collected from the passengers of the bus from Kottarakkara and the bus from Ernakulam on May 8. They said the bus route had not been changed and the journey was comfortable.
In addition, the inspectors who were in charge of training, reported that the buses had not been diverted. When the log ship of 7th, 8th, 9th and 10th, was inspected t was found that the buses were in service only for the regular running distance. The vigilance team has not received any complaint from the passengers that the bus was diverted,' said KSRTC.