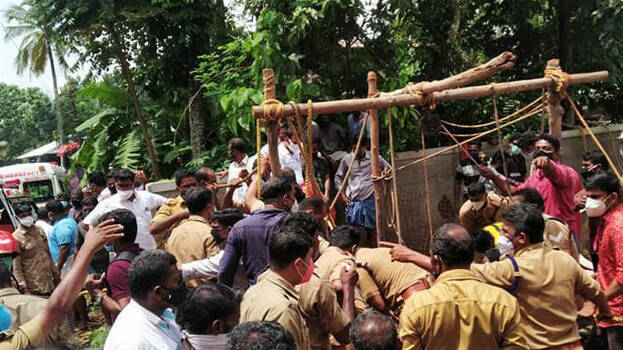 KOLLAM: The Kollam district administration has sought the report of the geology and the ground water departments following the rise in the number of accidents in well collapses. The district administration is also considering restricting construction work inside the well during monsoons.
In one year, six people died in well accidents in Kollam alone. Four people died due to lack of oxygen during the construction of a well in Perumpuzha. One person was killed when a well collapsed while lowering the rings of the well. The danger reiterated in Thazhuthal and Vellimannu The rescue operation lasted for hours but could not save lives.
Meantime, the people's representatives demanded the intervention of the local bodies at the government level to avoid accidents. Police are considering organizing an awareness programme for those involved in well construction work in case of recurrence of accidents.