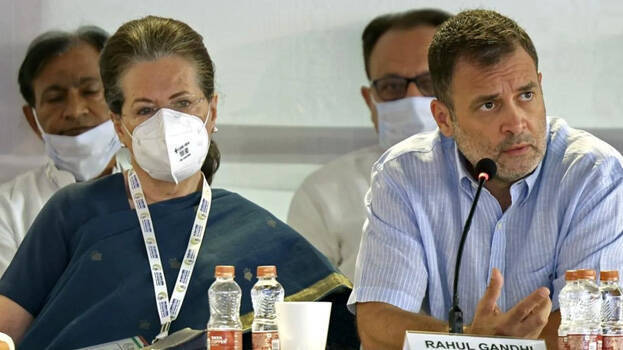 UDAIPUR: Congress leader Rahul Gandhi said that the central government was trying to silence government institutions in the country. He said this during his speech at the Chintan Shivir. He also said that the Congress' connection with the people had been broken and that it should be strengthened.
The Congress leader also laid emphasis on the 'one family, one ticket' rule to ensure that multiple members of one family do not contest polls without working for the party. Congress will have a political affairs committee at the national level. Similar political affairs committees will be set up in the states as well.
Lashing out at the Centre, Rahul Gandhi said at, "Inflation will rise in near future. Unemployment, inflation, and attacks on India's institutions are on the rise. 'Aag lagegi', we have to ensure they don't set the country on fire."
To strengthen connect with people, the Congress will take out a nationwide yatra in October.
He pointed out that the Congress has always provided a platform to people for deliberations without fear and worry. "Which other political party in this country would allow this type of conversation? Certainly, the BJP, and RSS would never allow such a thing. India is a union of states, people of India come together to form the union," he added.