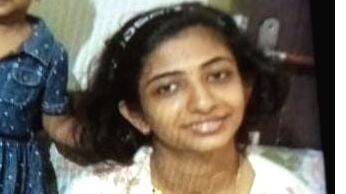 THIRUVANANTHAPURAM: The father of Shyama, a differently-abled woman found dead at her husband's house under mysterious circumstances, has alleged that dowry harassment led to his daughter's death. Shyama was the wife of Aranmula native Vineeth Vishwanathan, a differently-abled man working as a temporary employee in the Forest Department.
Shyama and her daughter Adyasree were found burnt in the bedroom of her husband's house at around 6 in the morning. Both died while undergoing treatment. Shyama got married six years ago. Shyama's father Mohanan alleged that Shyama was subjected to brutal harassment by her husband's family in the name of dowry after marriage. She was also allegedly brutally tortured in the name of superstitions. Mohanan also alleged that Vineeth had cut off Shyama's hair once, alleging that he had found her hair in the food.
"Vineeth and his family members never bought anything for Shyama and her child. They did not allow Shyama to prepare for PSC exams. There were no circumstances in which my daughter had to commit suicide," Mohanan said.
Shyama's family alleged that although the police registered a case of dowry harassment following her death, no further action was taken. Chengannur DySP is investigating the case. They also alleged that Vineeth and his family were trying to sabotage the case and destroy the evidence. Shyama's family is trying to lodge a complaint with the Chief Minister against the attempt to sabotage the case.