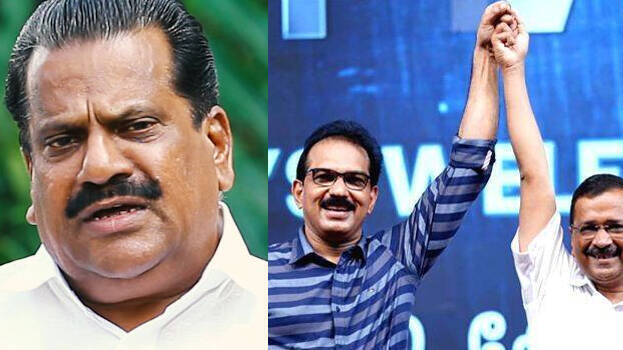 THIRUVANANTHAPURAM: The Pinarayi government is the best alternative model in the country, said LDF convener E P Jayarajan, while talking in an interview with a media channel.
Meantime, KPCC president K Sudhakaran said the Aam Aadmi Party-Twenty20 alliance is not a threat for the Congress. It is only natural for new fronts to emerge in new eras. The Congress has hope in its alliance's position in Thrikkakkara, he said while talking to a private channel.
Delhi Chief Minister and AAP national convener Arvind Kejriwal had announced the fourth front in Kerala Politics, the other day. He had also said that the people's welfare alliance of AAP and Twenty20 aims for Kerala governance.