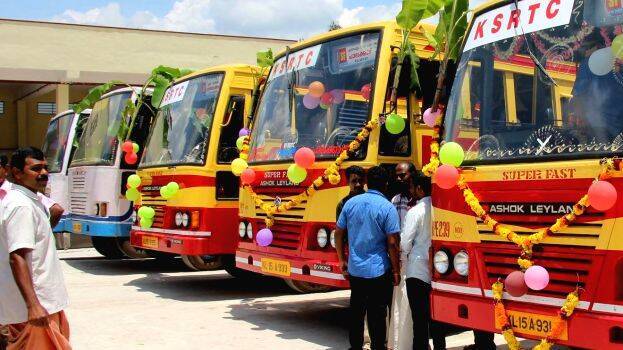 THIRUVANANTHAPURAM: The ruling and opposition unions are planning to go on strike to protest the non-payment of last month's salary in KSRTC. The workers' protest is also turning against Minister Antony Raju. AITUC has decided to take over the employees' strike. AITUC general secretary KP Rajendran will inaugurate the AITUC march to the Secretariat on Tuesday. The march will be held in all the district centres.
Opposition unions TDF and BMS have decided to issue an indefinite strike notice after waiting two more days for pay. TDF president Thampanoor Ravi and general secretary VS Sivakumar said they would go on an indefinite strike if Minister Antony Raju goes ahead with his attitude of denying wages to employees and constantly insulting them in public continued. KST Employees' Sangh general secretary KL Rajesh alleged that the minister was intimidating and threatening the employees who demanded wages for the work done.
Transport Minister criticized during CITU meeting
Transport Minister Antony Raju was criticised during the CITU state council meeting over the non-payment of salaries to the KSRTC employees. Leaders of the KSRTC Employment Association demanded that the minister should control the habit of speaking against the employees every day in front of the media.