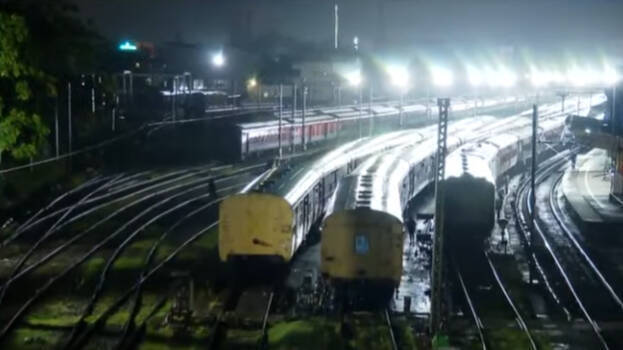 THIRUVANANTHAPURAM: The police will conduct a detailed investigation into the incident in which railway officials sustained injuries after a train ran over them. The statement of the injured will be recorded today. Neither the police nor other authorities are clear on how the incident happened.
Police said they need to investigate on things that happened from the time the officials reached the spot at night. Central Railway Station Director Rajesh Chandra said that a clarity would be obtained on what happened actually only after a detailed investigation.
The accident happened at the shunting yard in Killippalam of the central railway station in the capital city at 7.45 pm last night. Senior section engineer Ram Sankar's (47) right leg got amputated after trapped in between the train. His foot was found on the railway tracks. Though he was subjected to an emergency surgery at a private hospital in the capital city, his leg could not be attached. Apprentice Mithun Krishna (25) sustained injuries.