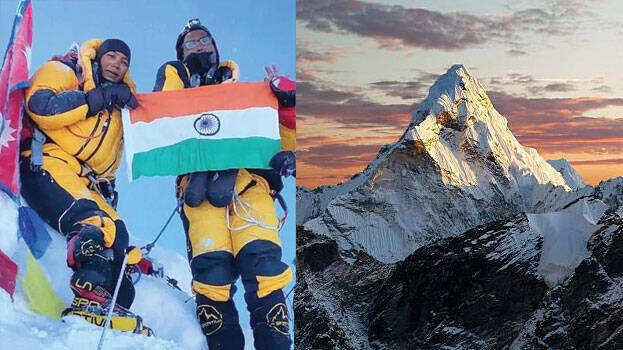 KATHMANDU: A doctor couple from Gujarat has conquered Mount Everest, the highest peak in the world. This is the first time that a doctor couple has climbed Everest. The unique feat has been achieved by Dr Hemant Lalitchandra Leuva and his wife Dr Surbhiben Hemant Leuva.
In addition, they have also achieved the title of becoming the first Indian couple to climb the Mount Everest.
Hemant is a professor of surgery at NHL Municipal Medical College and his wife works as chief medical officer with Gujarat Vidyapith.
Another peculiarity is that neither of them used supplementary oxygen to climb the peak, which is 8849 metre above the sea level. The couple decided to climb Everest with the message of saving the environment.