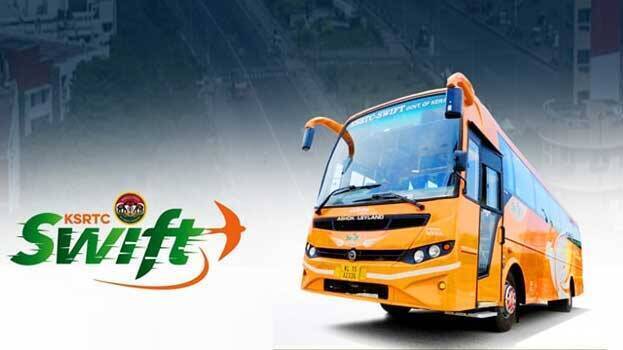 KSRTC SWIFT service from Kerala to Chennai has become a reality. It has been a long-standing demand of the passengers. SWIFT will use AC buses for the purpose. The first service to Chennai will begin from Ernakulam. The bus, which will leave from Ernakulam at 7:45 pm will arrive in Chennai by 8:45 am. The service will run through Thrissur, Palakkad and Salem. The return bus to Kerala will leave at 8 pm from Chennai. A ticket will cost Rs 1351. Booking can be done via online.
Details of service
Ernakulam-Chennai KSRTC-SWIFT Garuda
AC Seater will begin soon…
Ernakulam-Chennai service KSRTC SWIFT turns reality
KSRTC SWIFT will begin services to and from Ernakulam and Chennai
Bus will leave from Ernakulam at 7:45 pm and will reach Chennai via Thrissur, Palakkad and Salem
Ticket Rate: Rs 1351
Bus Time
Ernakulam-Chennai
Ernakulam – 07:45 pm
Vyttila – 08:00 pm
Thrissur – 9:35 pm
Palakkad – 11:15 pm
Coimbatore – 00:10 am
Salem – 03:15 am
Chennai – 08:45 am
Chennai- Ernakulam
Chennai – 8:00 pm
Salem –01:55 am
Coimbatore – 4:45 am
Palakkad – 5:55 am
Thrissur – 7:20 am
Ernakulam – 8:40 am
Online reservation is also available. Tickets can be booked in advance as well.
For advance booking, visit: www.keralartc.com or install 'Ente KSRTC' mobile app.
App link: https://play.google.com/store/apps/details
For more information about KSRTC SWIFT services:
KSRTC, Ernakulam
Phone: 0484-2372033
Email: ekm@kerala.gov.in