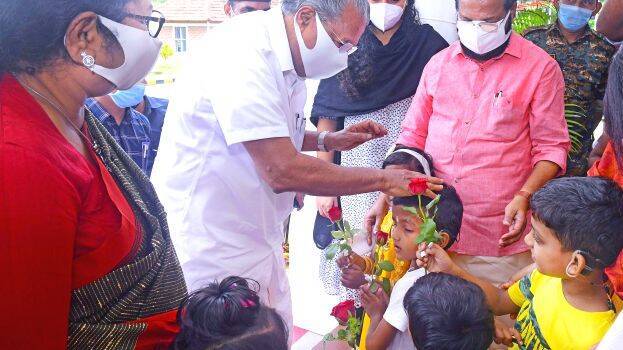 THIRUVANANTHAPURAM: Chief Minister Pinarayi Vijayan on Tuesday said that projects worth Rs 600 crore will be implemented to make Kerala differently-abled-friendly. The CM said this after inaugurating the silver jubilee celebrations of the National Institute of Speech and Hearing (NISH) in Akkulam.
"BUDS School will be implemented in all local bodies. The first bilingual school for the deaf and hearing impaired will be set up soon. Buildings constructed through government schemes should be differently-abled-friendly. An amount of Rs 21.5 crore has been sanctioned for Anuyatra, a comprehensive differently-abled management program. The National Center for Assisted Health Technology will be enabled to raise awareness of assistive technology tools for differently-abled people. The service of the Model Early Intervention Center for the Deaf will be extended across the state," the chief minister said.
The CM also inaugurated the Center for Research in Communication Sciences, the Barrier-Free Environment, the Safal Sensorium and the Science Research Cell for the differently-abled. He also released the Accessible Book.