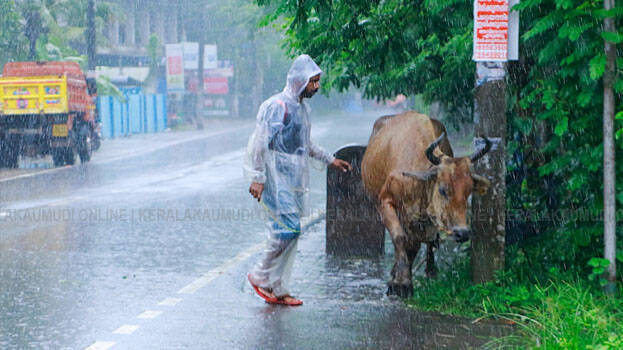 THIRUVANANTHAPURAM: There is a possibility of extremely heavy rains to lash the state. Red alert has been sounded in Kozhikode, Wayanad, Kannur and Kasargod.
Orange alert will continue in Thrissur, Palakkad and Malappuram. Yellow alert has been sounded in Alappuzha, Ernakulam, Kottayam and Idukki. There is a possibility of thunderstorms and strong winds. Heavy rains will continue in the state for two more days.
The meteorological department informed that the cyclones in the Bay of Bengal, low pressure trough from Kerala to Vidarbha and strong westerly winds and rain will increase the intensity of the rain. Authorities warned fishermen not to go to the sea, but three fishermen violated that and ventured into the sea. The three were rescued by the Vizhinjam Coastal Police.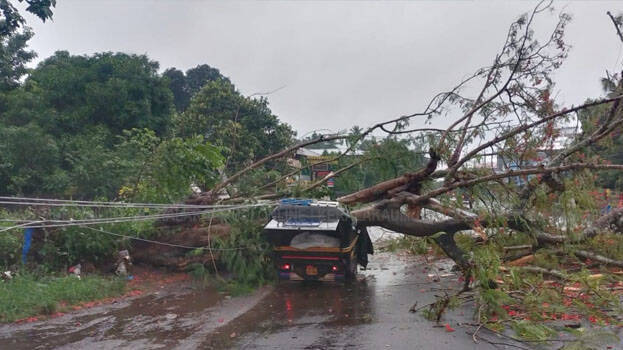 Heavy rains flooded many parts of the state. A tree fell on an auto at Peramangalam in Thrissur and the vehicle was completely destroyed. The driver escaped with minor injuries.

A meeting was chaired by the chief minister to make arrangements in the wake of heavy rains lashing the state. Had also directed the local bodies to prepare a list of disaster prone areas and hand it over to the police, fire brigade and the disaster management authority.

The water resources department should ensure that the flow in the rivers is not obstructed by siltation. As the intensity of the rain increases, it has been suggested that the camps be set up as soon as possible.