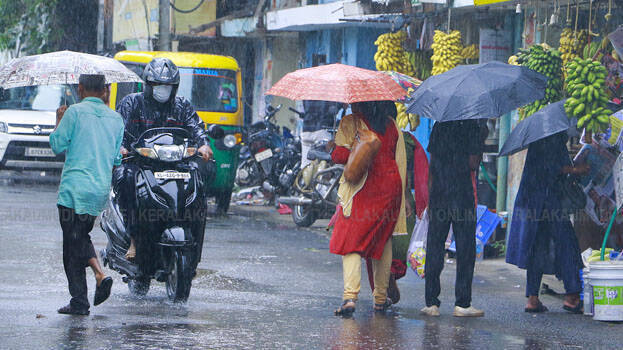 THIRUVANANTHAPURAM: Heavy rains are likely to lash the state today also. Red alert has not been sounded anywhere. Orange alert has been sounded in Kannur and Kasargod. Yellow alert has been declared in Thiruvananthapuram, Kollam, Palakkad, Malappuram, Kozhikode and Wayanad.
Winds are likely to blow at a speed of 60 kilometres per hour. The cyclone exists in and around northern Tamil Nadu. The Meteorological Department has forecast heavy rains in the state tomorrow also. Coastal residents should be cautious as the sea is likely to be turbulent till May 21. Fishermen should not venture into the sea.
Meantime, the district administration has directed to strengthen security arrangements in Idukki before the onset of monsoon. District Collector Sheeba George said the village officers have been directed to prepare a list of families to be relocated.