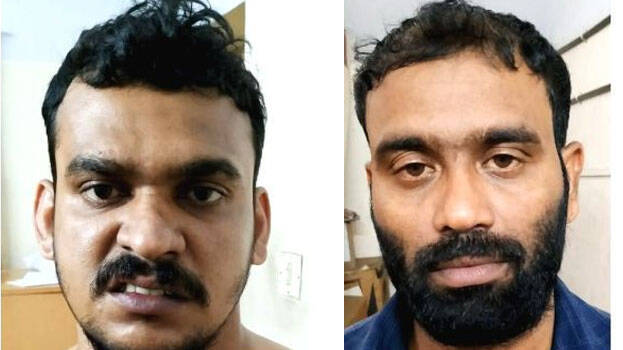 KIZHAKKAMBALAM: Two people have been arrested by the Thadayittaparmabu police in connection with a case of breaking into a house at Pukkattupady in broad daylight and stealing Rs 2500 and 10 sovereigns of gold. The accused have been identified as Shamseer (40) of Panniyoor, Kannur and Sanal (37) of Punnayur, Thrissur. The theft took place at the house of Vijayamma in Pukkattupady on Monday. The police' swift action following the incident had led to the arrest of the culprits within 24 hours.
Shamseer, who arrives to sell health products, finds unoccupied locked houses. Following which, he will break into the house through the backdoor. Around 14 theft cases are registered against him in different parts of the state. He commits thefts while working in direct marketing firms in various districts. After stealing, he will soon flee the place and begins work in a new marketing firm in another district. He has served jail sentences as well.
After committing theft in one district, his method is to go to another district and sell the stolen gold and live a luxurious life.
Sarath is the one who helped Shamseer to sell the gold. A neighbor of the house, where the theft took place, had informed the police about him. Following which, the CCTV visuals were inspected and the accused were caught. Vijayamma had gone to a private hospital in Aluva with her pregnant daughter at 11 am and came back at 6 pm, amid which the thieves broke into her house and escaped via the kitchen door. Even though the cupboard was locked, the thieves broke the lock and stole valuables.
The investigation team led by ASP Anuj Palival comprised of inspector V M Kerson, SI Rajan, SCPOs P A Shameer, C M Kareem, T E Ansar, E S Bindhu, CPOs K B Mahin Shah and Arun K Karun.