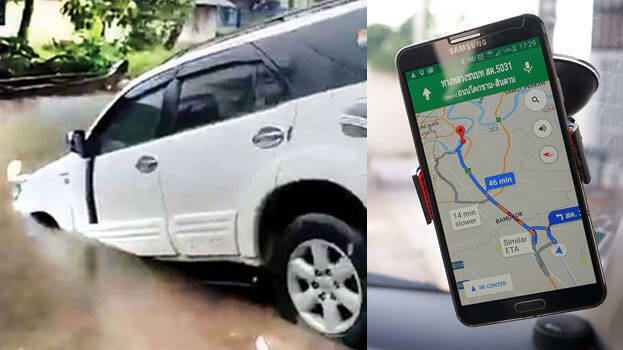 KOTTAYAM: A tourist gang, who drove by relying on Google Map, met with an accident as the car fell into a stream. The timely intervention of the locals saved the gang from a major tragedy.
The incident took place in Kuruppanthara Kadavu. The car carrying a group of tourists from Karnataka, had fallen into the stream on Wednesday afternoon. The accident happened on their way back to Alappuzha from Munnar.
From the beginning of the journey, we had relied on Google Map, said the family. On reaching the Kadavu, Google Map directed us to go forward. With this, the driver went ahead without noticing the curve.
The accident occurred even before the locals could warn them. The stream was flooded due to heavy rains. The locals soon rescued the family, including the children.
Later, the car was pulled by a truck and brought ashore. As the vehicle was not damaged, the family was able continue their journey on the same car itself. Accidents are quite common in the area. Under the leadership of the panchayat, the road to this place has been temporarily closed using chains.