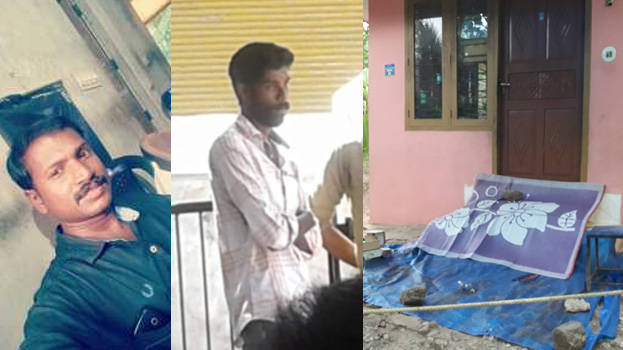 POTHENCODE: Police have no clarity about wife's role in the murder of a youth in Vattappara on May 19. Joseph-Shoshamma couple's son and Vattapara Kallayam Karamoodu Nambadu resident Vinod Kumar's (35) was found murdered with his throat slit open. Though police suspect his wife Rakhi's role in the murder, they are yet to collect any direct or indirect evidence to arrest her.

Their family friend and Peroorkkada Thozhuvankode native Manoj (30) was arrested on Monday in connection with the murder but the police have not been able establish any help he might have got from Rakhi.

Rakhi told the police that she had no role in the murder and Manoj, with a criminal background, escaped from the crime scene after threatening her. He, who is a sadist, has lured her also using threats. But the police have not taken this at face value.
Rural SP Ashok Kumar said that the police have their own doubts about Rakhi and she would be arrested once evidence was collected. The police found out that the relationship between Manoj and Rakhi had led to the murder. On Sunday there was a heated exchange between Rakhi and Vinod over Manoj's visit to their house. In the midst of the row, Manoj reportedly stabbed Vinod's throat.

The investigation team said that Manoj's custody will be sought soon for collection of evidence and for further questioning.