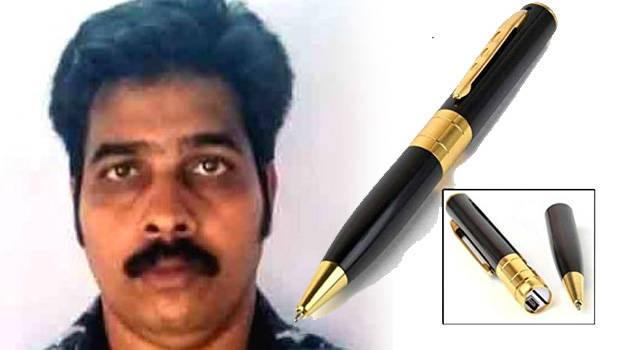 KUNNAMANGALAM: Thiruvananthapuram Vettukadu native and instructor Praveen Kumar (37), who was arrested on Sunday for allegedly installing hidden camera in the ladies' toilet of a PSC coaching centre and capturing nude pictures of female students, has been remanded by the court.
He is a government employee in the Inspection department of Manjerry Taluk hospital. He used to take coaching class on government holidays.
According to the police, he had placed the pen camera after covering it in a ragged cloth. It was one of the employees in the coaching centre who spotted the camera. Seeing this, Praveen demanded back the camera but the staff made noise and called in other staff and students of the institute. They later turned him into Kunnamangalam police
Police said he used to take classes in several other institutions.