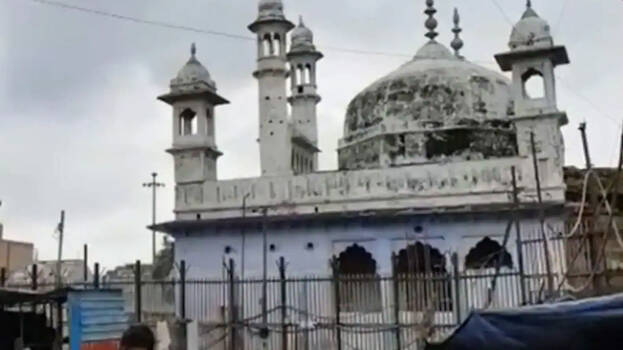 NEW DELHI: The Supreme Court on Friday transferred the Gyanvapi masjid case from the civil judge to the Varanasi district court judge. The apex court said that its interim order passed on May 17 shall continue in operation till the maintainability of the suit is decided and thereafter for eight weeks to enable parties to pursue legal remedies. The apex court also directed the district collector to provide facilities for cleaning the mosque before namaz.
The Masjid Committee had earlier stated that the pool for cleaning the mosque could not be closed. The court's order came on a petition filed by the Masjid Committee against the survey.
Senior advocate Huzefa Ahmadi for Masjid Committee told the apex court that all the orders passed by the trial court from the beginning were capable of creating great public mischief.

Ahmadi said Committee's challenge is to the trial court's order appointing Commission itself, it is prohibited by the 1991 Worship Act and the Constitution itself.