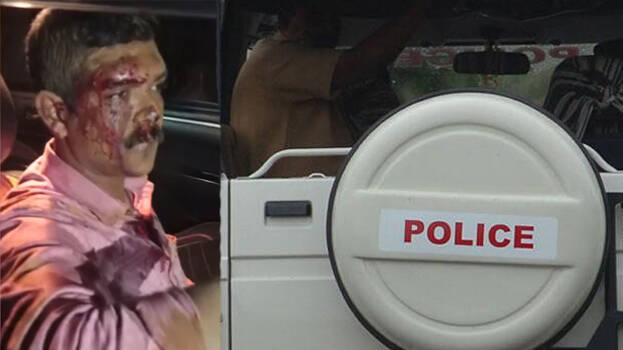 PATHANAMTHITTA: A group of youngsters attacked a police officer in Pathanamthitta over a dispute in connection with moving a truck that caused traffic obstruction. The incident took place in Perunad on Friday. CPO Anilkumar sustained head injuries in the attack.

Anilkumar was returning home in his vehicle when he found that a truck was obstructing the road. A dispute broke out between him and the group of youngsters after he asked them to move the truck. Anil was attacked by Athikkayam natives Sachin and Alex. Police later arrested the two and booked them under charges, including attempted murder.
The accused were loading timber on the truck using a JCB when Anilkumar reached the spot. Anil, who sustained injuries, was first taken to a hospital in Ranni and later to Kottayam Medical College.