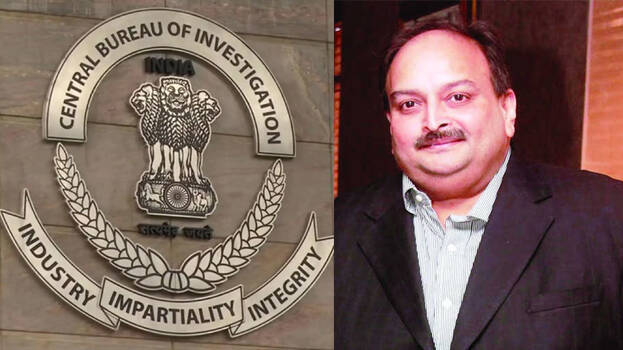 NEW DELHI: Huge setback for Indian government's efforts to deport fugitive diamantaire Mehul Choksi, who fled after taking loans worth millions from Punjab National Bank (PNB). Dominica has discontinued proceedings against Choksi over his illegal entry into the island nation. The move comes in as a huge setback for the Central Bureau of Investigation's (CBI) efforts to bring Choksi to India.
The Dominican government had registered a case against Choksi for illegally entering the country on May 24, 2021. On May 17, the Dominican Director of Public Prosecution wrote to the court stating that the case was being closed. Choksi, who had fled the country in connection with the Rs 13,500 crore PNB fraud case, first surfaced in Antigua. However, he was captured in the Dominican Republic while on his way to Cuba.
Choksi had then alleged that Indian agents had attempted to abduct him. The CBI had been trying to deport Choksi from the country and bring him back to India. However, the Dominican government's current move is a setback for the CBI's efforts. Nirav Modi, who is also involved in the PNB scam, is currently imprisoned in UK. Efforts are in progress to bring Modi back to India for trials.