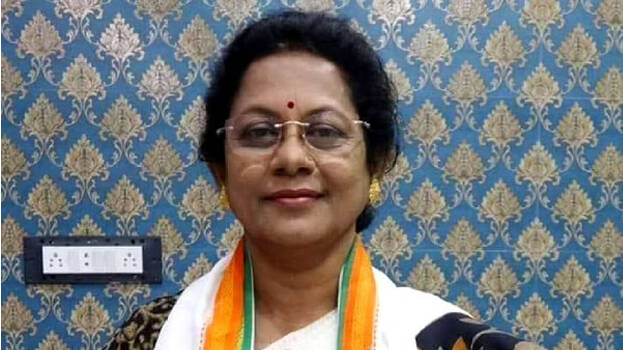 KOLKATA: Trinamool leader Alo Rani wouldn't have thought that the decision to approach Calcutta High Court for her defeat in the last asssembly elections would backfire. She lost against BJP candidate Swapan Majumdar for 2000 votes from the constituency in North 24 Parganas district in 2021 elections. Based on the documents submitted at the court challenging the election, the court found out that she is a Bangladeshi national.
Swapan Majumdar's lawyers have asked the court to dismiss Alo Rani's plea as India does not recognize dual citizenship. Alo Rani's husband Dr Harendra Nath Sarkar is a well-known professor of medicine at Sher-e-Bangla Medical College in Barisal, Bangladesh. In support of this, the respondent submitted a national identity card issued in her name by Bangladesh.
The High Court has ordered an inquiry into the Trinamool leader's citizenship and gathered information from various departments in Bangladesh. From the inquiry it became clear that she has Bangladeshi citizenship. Alo Rani was born in 1969 in Hooghly, Bengal. In 1980, she married Harendra Nath Sarkar and became a Bangladeshi citizen. However, her lawyers said that Alo Rani had left Harendra Nath due to marital problems and had returned to India. They also said that it she mistakenly added her name in the election card in Bangladesh in 2012. The lawyers told the court that she had applied to cancel membership in the Election Secretariat at Dhaka in 2020.
Although Alo Rani has Indian voter card, Aadhaar card and passport but that does not prove her Indian citizenship. 'It is claimed that she was born in India, but it became clear from the documents submitted against the opposition candidate that her parents used to live in Bangladesh and that the petitioner had come to India with her uncle', said Justice Bibek Chaudhuri, who is hearing the case. The court ruled that Alo Rani could not be granted Indian citizenship as her Bangladeshi citizenship had not been proved revoked and her dual citizenship could not be recognized in India. The court explained that a letter would be submitted to the Election Commission seeking deportation for her illegal stay in India. Trinamool leaders has not responded to the incident.