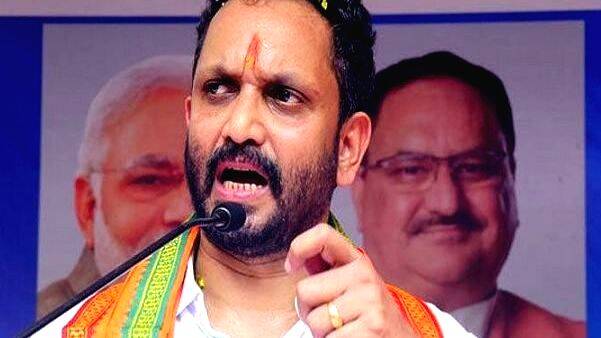 THIRUVANANTHAPURAM: BJP state president K Surendran has demanded that the state government should also reduce taxes on fuel by Rs 10 each as the Central government has reduced taxes on petrol by Rs 10 per litre and on diesel by Rs 8 per litre.
While all other states levy taxes lower than Kerala, the state government is looting the people. Kerala did not reduce taxes last time also when the Centre reduced taxes. The government should reduce taxes and thereby reduce bus and taxi charges. Surendran said the BJP would conduct strong protest if the government did not back down from its policy against people.
Fuel prices have come down with the reduction of excise duty on petrol by Rs 8 and diesel by Rs 6. Petrol price is reduced by Rs 9.5 and diesel by Rs 7. Finance Minister Nirmala Sitharaman has announced tax cuts. The new price will come into effect from tomorrow.