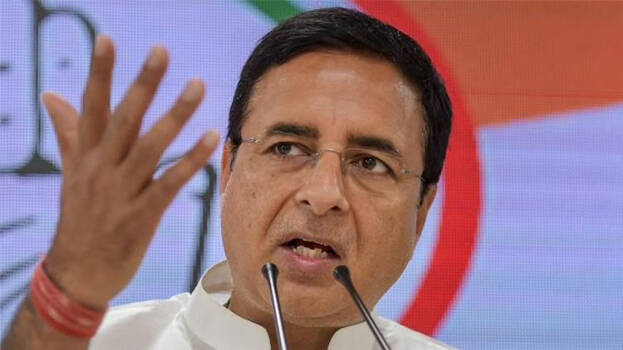 NEW DELHI: Congress spokesperson Randeep Singh Surjewala has said that the BJP government has now reduced the fuel tax by Rs 8 after raising it by Rs 18.42 earlier. Surjewala said the fuel tax was still Rs 19.90 higher when compared to the UPA government and reminded that in May 2014, the central government had charged only Rs 9.48 per litre for petrol. He alleged that however by May 2022, the Centre was levying a fuel tax of Rs 27.90 on petrol alone.
Surjewala responded in Twitter after Union Finance Minister Nirmala Sitharaman slashed central taxes on various products, including fuel.
Petrol tax has been reduced by Rs 8 per litre and diesel by Rs 6 per litre. With this, petrol price will be reduced by Rs 9.50 per litre and diesel by Rs 7 per litre. Apart from this, the government has decided to provide a subsidy of Rs 200 for cooking gas. The tax cut will be effective from tomorrow morning.