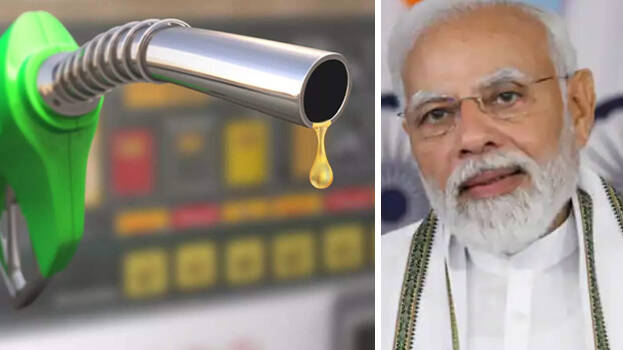 NEW DELHI: Prime Minister Narendra Modi reacted to the reduction in fuel tax. Prime Minister tweeted that the people are important to them and that the decision to reduce fuel tax will directly affect people from different sections of the country. Modi said the reduction in petrol and diesel prices would provide relief to the citizens and reduce the burden on them.
Apart from this, Modi said the decision to reduce Rs 200 per cylinder under the Ujjwala Yojana scheme would help the family budget. Modi took to Twitter to say that the Centre's decision to subsidize cylinders would help the vast majority of women in the country.
Petrol tax has been reduced by Rs 8 per litre and diesel by Rs 6 per litre. With this, petrol price will be reduced by Rs 9.50 per litre and diesel by Rs 7 per litre. Apart from this, the government has decided to provide a subsidy of Rs 200 for cooking gas. The tax cut will be effective from tomorrow morning.