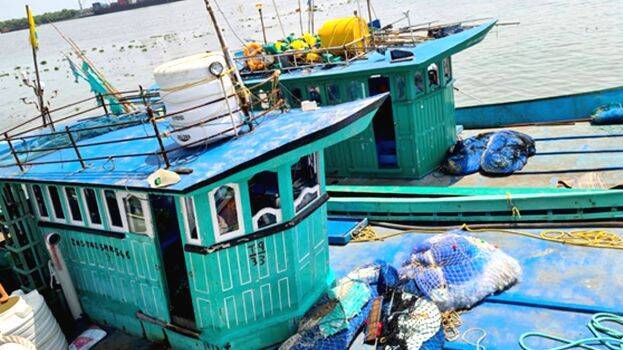 KOCHI: An international drug gang has been identified as the mastermind behind the Rs 1,500 crore worth of heroin that was seized off the coast of Agatti in Lakshadweep. The investigation team received information that it is an Iranian-linked smuggling ring. There are suspicions about Pakistan links.
The heroin was delivered in an Iranian boat. The group was caught while delivering heroin to two fishing boats anchored in the open sea. Outside the sack filled with heroin, there are letters indicating the Pakistan link.
The DRI has also arrested boat owners in Tamil Nadu. It is learned that the arrested boat owner Crispin was involved in drug trafficking. A satellite phone was also recovered from the boat. It has been found that several international calls came to the phone. The NIA has also launched an investigation into the smuggling.