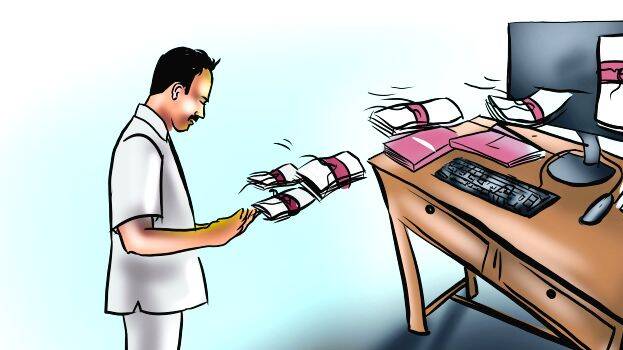 THIRUVANANTHAPURAM: The Public Administration Department has started removing office attendant posts in most of the sections of the secretariat. With the advent of e-office, it has been decided that there is no need to carry the files. There are 1500 to 2000 office attendants in different sections.
Unofficial instructions were given to redeploy the attendants in the various sections to the offices of the first disposing officers (Under Secretaries) and above. With this, the attendant post will be abolished. Other government offices will soon have to implement this.
The redeployed attendants should perform the duties of the sections under the control of the concerned officer. The order regarding this may be issued shortly.
Attenders will work only in sections with additional or special work. These are the office section, the records section and the parliament section. If attenders are required in any of the other sections or offices, it should be informed to the Public Administration Department within three days, along with the requirements and the nature of the work.