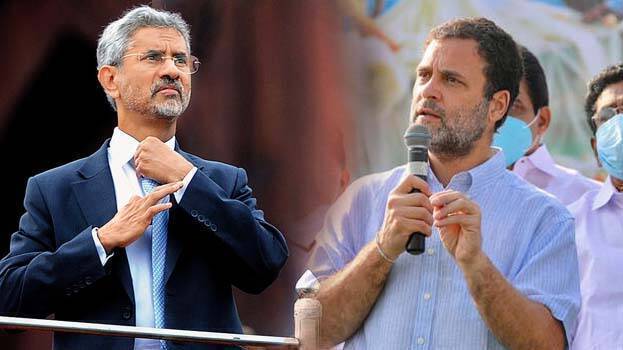 NEW DELHI: Union External Affairs Minister S Jaishankar took to Twitter to lash out at Rahul Gandhi's assertion that Indian diplomats have become arrogant. "Yes, the Indian Foreign Service has changed. Yes, they follow the orders of the government. Yes, they counter the arguments of others. No, it's not called arrogance. It is called confidence," Jaishankar said.
Rahul Gandhi had earlier asserted that several bureaucrats from Europe had told him that the Indian Foreign Service had changed completely. "They are arrogant, they don't listen to anything. Now they are just telling us what orders they are getting," Gandhi said. In response, Jaishankar said that it is called defending national interest.
Rahul Gandhi had criticized the central government and its policies at the Ideas for India conference in London, on Friday. "India is not in a good place. BJP has spread kerosene all over the country. You need one spark and we will be in big trouble", he said.