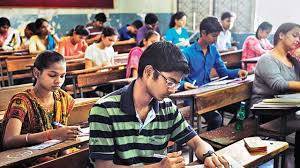 THIRUVANANTHAPURAM: The score of the Engineering, Pharmacy entrance exam has been published on the website www.cee.kerala.gov.in.
Out of the 73437 students who wrote two papers of Engineering, 51665 became eligible for admission.
Out of 56307 students, 39908 became eligible for Pharmacy course. Those who failed to get at least 10 mark for each paper were disqualified.
This is not applicable to SC/ST categories. Due to varied reasons the results of 3328 students were withheld.
The score was published after an expert team examined the complaints regarding answer key of the Engineering Entrance published on May 3.
Those who are qualified in Engineering entrance exam, should submit the mark of the eligibility test through www.cee.kerala.gov.in to help the preparation of rank list.
The notification regarding this will be published later.
The rank list prepared after unification of the mark will be published in June first week.
The Entrance Commission also informed that Pharmacy rank list will be prepared on the basis of Index mark and it will also be published in June first week.
Helpline numbers are: 0471-2332123, 2339101, 2339102, 2339103, 2339104