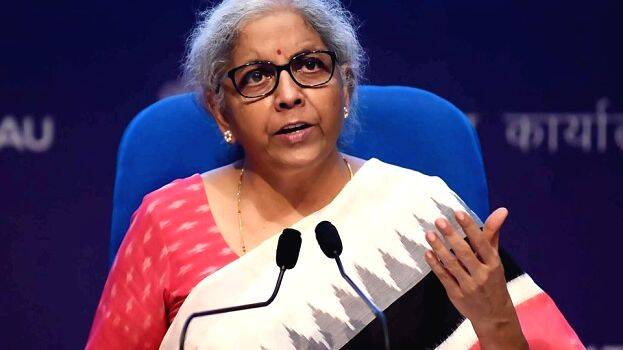 NEW DELHI: Finance Minister Nirmala Sitharaman has said that the loss is only to the central government in the reduction of excise duty on fuel in the country. There is no change in the basic excise duty on the states. However, Nirmala Sitharaman said that the central government suffers a loss of Rs 1 lakh crore. The Union Minister explained this on Twitter.
When the excise duty was reduced in 2021, the loss of central government was Rs 1, 20,000 crore. This year Centre suffers a loss of Rs 2,​20,​000 crore by reduction of excise duty.
Excise duty on petrol and diesel includes basic excise duty, special addition excise duty, road and infrastructure cess and agriculture and infrastructure development cess. Of these, the basic excise duty is shared with the states and the others are not shared. The Finance Minister said that the basic excise duty shared with the states has not been touched.
The Centre on yesterday reduced excise duty on petrol by Rs 8 per litre and diesel by Rs 6 per litre. With this, petrol price in the market will come down by Rs 9.50 per litre for petrol and diesel by Rs 7 per litre.