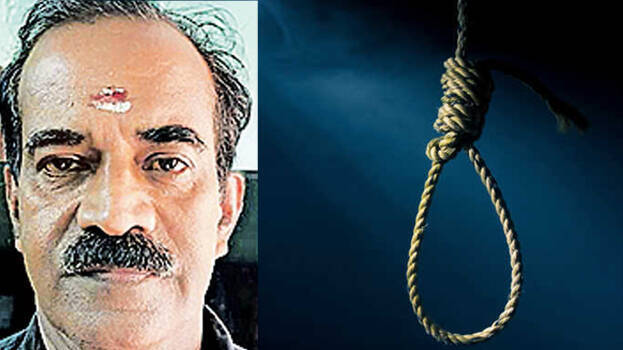 KAYAMKULAM: A man committed suicide soon after a verbal dispute broke out with KSEB officials who came to disconnect the power connection. Narayanan alias Babu (60) of Eruva Unniyezhath was found hanging Sunday morning in his provision store adjacent to his house.
The dispute in connection with the disconnection broke out on Wednesday. A verbal dispute broke out between the officials and Narayanan's neighbour Hari Kumar, husband of CPM councilor in the name of it. The party had taken action against R Hari Kumar, CPM Eruva local committee member, the other day in the name of it.
Narayanan had to pay Rs 3500 electricity bill. However, he had only Rs 1500 with him. When he asked the KSEB officials to accept that amount, they wanted him to pay the full amount. A dispute broke out between the officials and Hari Kumar.
The video of Hari Kumar threatening the employees of KSEB office had circulated on the social media. The dispute was between an official and Hari Kumar. The KSEB officials had disconnected the connection of Hari Kumar's house as there were arrears. Hari Kumar was suspended from the party's primary membership for a year in the name of threatening the officials.
Relatives said Narayan was depressed after this issue. Narayanan had financial liability in connection with his business. He leaves behind his wife Omana and children Mithun Babu and Divya Babu.