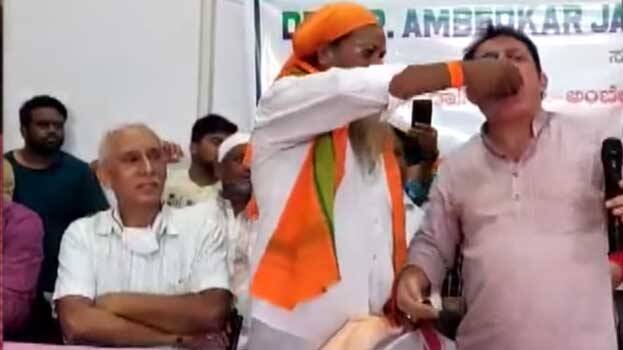 BENGALURU: A Congress MLA has made a bizarre attempt to end caste discrimination. The incident took place in Karnataka on Sunday.
A Muslim MLA from Karnataka forced a Dalit priest to eat food and then ate the same food chewed by him. The video of the incident is being widely circulated on social media.
The strange attempt to set an example was made by Congress MLA from Bengaluru 's Chamarajapete, Zameer A Khan. The incident took place amid an event, organized for celebrating Ambedkar Jayanti and Eid together. Several powers are trying to create gaps between communities and that is why I did such an act, said Zameer Khan.
Zameer Ahmed Khan, a four-time MLA during the previous government, has also served as the Minister of Consumer Affairs, Food, Civil Supplies and Minority Welfare.