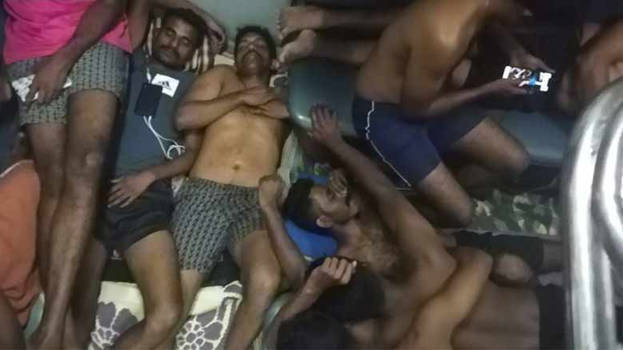 KOZHIKODE: It is hell of a journey for the cops returning from Bihar after election duty. The cops and their relatives fear that their journey which started from Patna Tuesday evening would turn another wagon tragedy. The general compartment having a seating capacity for 114 persons are stuffed with 200 cops. Their journey is for three days.
The cops were returning after election duty in sensitive booths of Bihar. The cops tired after continuous duty in the scorching heat weather didn't even get a place to sleep. Neither the election commission nor the army leadership had the courtesy to arrange seats for them. There was a heavy rush of passengers as it was general compartment. KP1 and KP 5 battalions from Kerala under CRPF were taken to Bihar. KP5 battalion is from Kottayam and KP 1 from Ernakulam.
The cops left for Bihar after duty in Lakshadweep and Kerala. The started their journey from Thrissur on April 26. They reached Bihar on April 30. They were given general compartment then also. The cops had requested to arrange sleeper class on their return journey. However, the election commission and CRPF rejected their demand. The police team will reach the state on May 25.