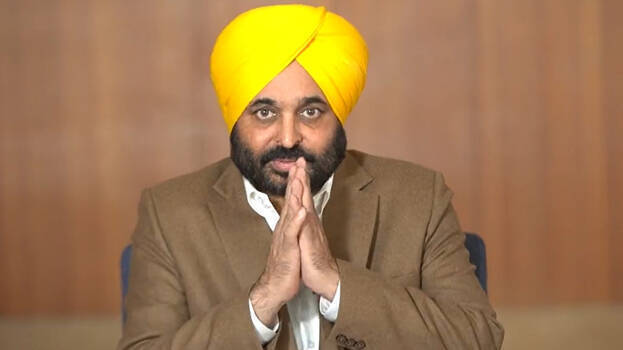 AMRITSAR: The Aam Aadmi Party (AAP) government that came to power in Punjab, with a lot of hope, is encountering problems in the very beginning of its tenure. Punjab Chief Minister Bhagwant Mann on Tuesday sacked Health Minister Vijay Singla over corruption allegations. Following which, he was soon arrested by the police. Singla had allegedly demanded one percent commission on tenders. Reports suggest that solid evidence was found against the minister.
"Not even one per cent corruption will be tolerated," Mann said in a video message. He further claimed that Singla had admitted to his wrongdoings. The police were directed to register a case against the minister. Following which, he was arrested within hours.
AAP had come to power in Punjab following Arvind Kejriwal's anti-corruption model in Delhi. The big decision was taken by the chief minister in accordance with the party's anti-corruption model, said the party.
Meantime, AAP MP Raghav Chadha opined that his party is the only one with integrity and courage to take action against its own leaders. "Aam Aadmi Party is the only party that has the integrity, courage and uprightness to take action against their own on grounds of corruption. We saw it in Delhi, now we are witnessing it in Punjab. Commendable decision by Chief Minister Bhagwant Mann", Chadha tweeted.