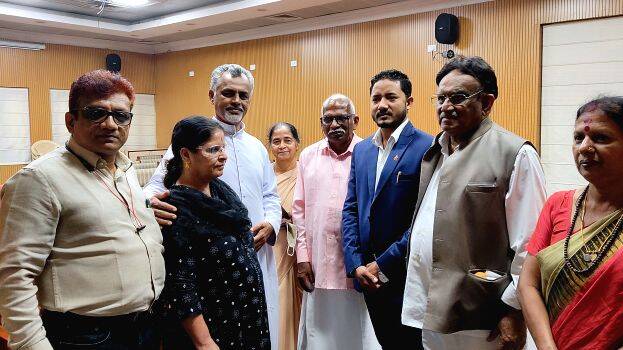 NEW DELHI: 52-year old Sita Khanal from Kapilavastu, Nepal, will return home in two days after recovering from treatment at the Pilathara Hope Rehabilitation Centre in Kannur. Sita was handed over to the Nepal Embassy yesterday. She will stay at the Nepal Embassy in Delhi for two days and then will return home.
Sita is hopeful that she will be reunited with her family and will be accepted by her husband, children and relatives, who thinks she have died after been missing for seven years. According to Hope activists, when Nepal authorities contacted relatives, they informed that her funeral had been held. Thanka Bahadur Rai, Third Secretary, Embassy of Nepal, said the relatives then had to be counseled. Bahadur Rai said that Sita, who had lost her memory, may have been expelled by her relatives and may have fallen into the trap of human trafficking. There is also uncertainty as to whether Sita will be accepted by her family.
Managing Trustee of Hope KS Jayamohan said that steps have been taken to make Sita's life safer and some organisations have offered help. Chief Patron of Hope and former Union Minister S Krishnakumar, Trustee KS Jayamohan, President Fr George Pinedath, Secretary Daniel Abraham and Suja KS were present in the function held at Kerala House when Sita was handed over to Nepal embassy authorities.